Running at dead-on 2 hours, MOXF In 'N' Out is the latest instructional video from the Motif A-Team of KEYFAX NewMedia and long-time Motif sound guru Dave Polich.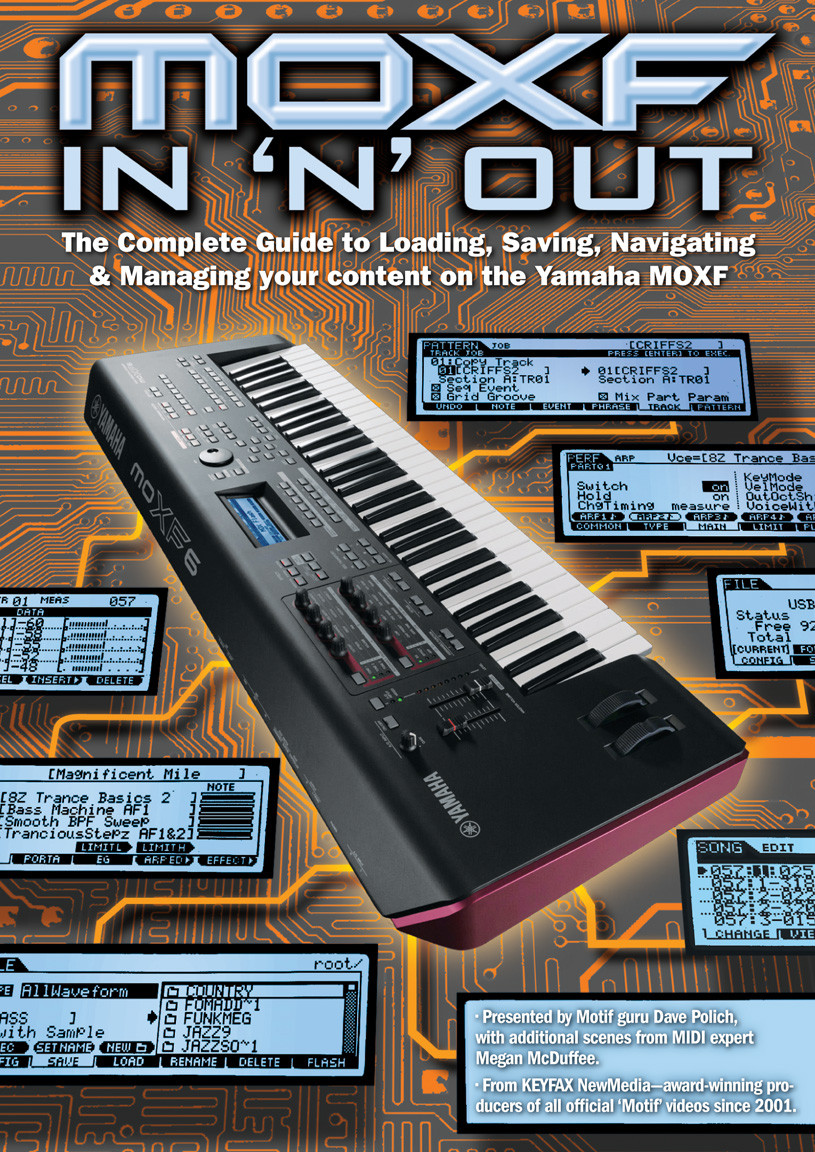 MOXF is firmly based on the earlier MOX instrument. Accordingly, this video focuses on what is new and what features are perennially either misunderstood or overlooked, including all basic Navigation and File Management plus Troubleshooting when things don't work out like you planned!
The heart of the content is managing new Voice data on the optional Flashboard. Most crucially, Polich also spends time looking at exactly how the MOXF (and in fact all 'Motifs') structures preset Voices because without this basic understanding it's almost impossible to manage new content with any peace of mind.

MOXF In 'N' Out features a second presenter, Keyfax's own Megan McDuffee, who looks at all the 'realtime' file and formatting issues including Songs & Patterns, Arpeggios, and Standard MIDI Files.

Full details of the video/DVD can be found in the Shop at Motifator.com.

To watch Scene 1 from the video: View The Trailer
To purchase the DVD: Go to: The Shop at Motifator.com
To purchase the video by instant download Go to: Keyfax.com
---